Gitano73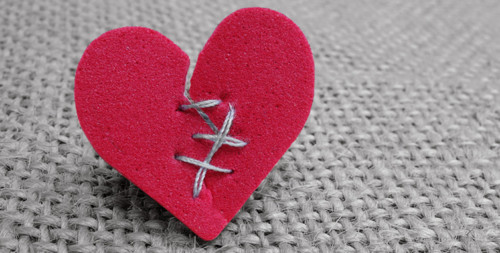 So, it seems that the reckless old kid went through a heart attack and after a week at the local hospital some thoughts come to mind... and others just don't.
Saw many ceilings during this "episode" and I wasn't even on my honeymoon.... weird..
White ninjas talked to me saying rubbish things like "smoking bla bla" or "drinking" whatever... Why can't these people leave me alone. Fucking smurfs. 
So, now I'm at home, and while smoking a cigarette and listening to a very intense song I decided to write some words.. I don't even know what for... Guess I just need to do it.
The fucking smurfs said I was close to heaven, but like the song say... all my troubles ain't over and didn't even saw those "blue skies bursting right through the rain...". I wasn't afraid or sorry. Just though, "well this is annoying because it's hurting my chest and not in the usual ways I get hurt". I honestly almost wanted to leave... but the dreams told me this was going to happen and I wasn't going to be allowed this time to go there, where the love surrounds me and Harrison waits for me with the Sun in his guitar.
It's been a week. And I just don't understand what the fuck was this for. Can't drink. Seems that I wake up to something locals call "real life" and this is no place for a dreamer like me.
Scotch took me to a place rather close to heaven and now I have to face this daily shit. 
Smurfs with diplomas couldn't understand me.
-"You mister, are so lucky"
-"Why?"
-"Don't be silly, you survived and with no sequels"
-"Oh that..."
-"Do you understand what happened?"
-"Yes, I am now a 'patient' in this game called life"
What is the fucking meaning of life?
I saw elder people in beds, aching and dying. I saw young people shouting and moaning with pain. I saw middle aged individuals like me crying for themselves and saying they have kids and family. And I was there lost, for I couldn't understand their pain.
I'm a wreck and I've been that way for as long as i can remember. All my life I allways looked up for others and it was the first time I couldn't be there if something happened. This time I wasn't worried about that.
All I want is a small house with a farm, a record player and keeping it simple in the middle of nowhere.
All I want is to understand why do i have to work as i do, for the days are all the same and the nights are not fun anymore. I can't travel.
Guess I'm just tired of the game. 
They've put something inside my heart, a ring or whatever, and the smurf said "This is in a very bad condition..." no news...no news... you went to medical school for that?
When will I get to heaven?
and I regreat nothing!